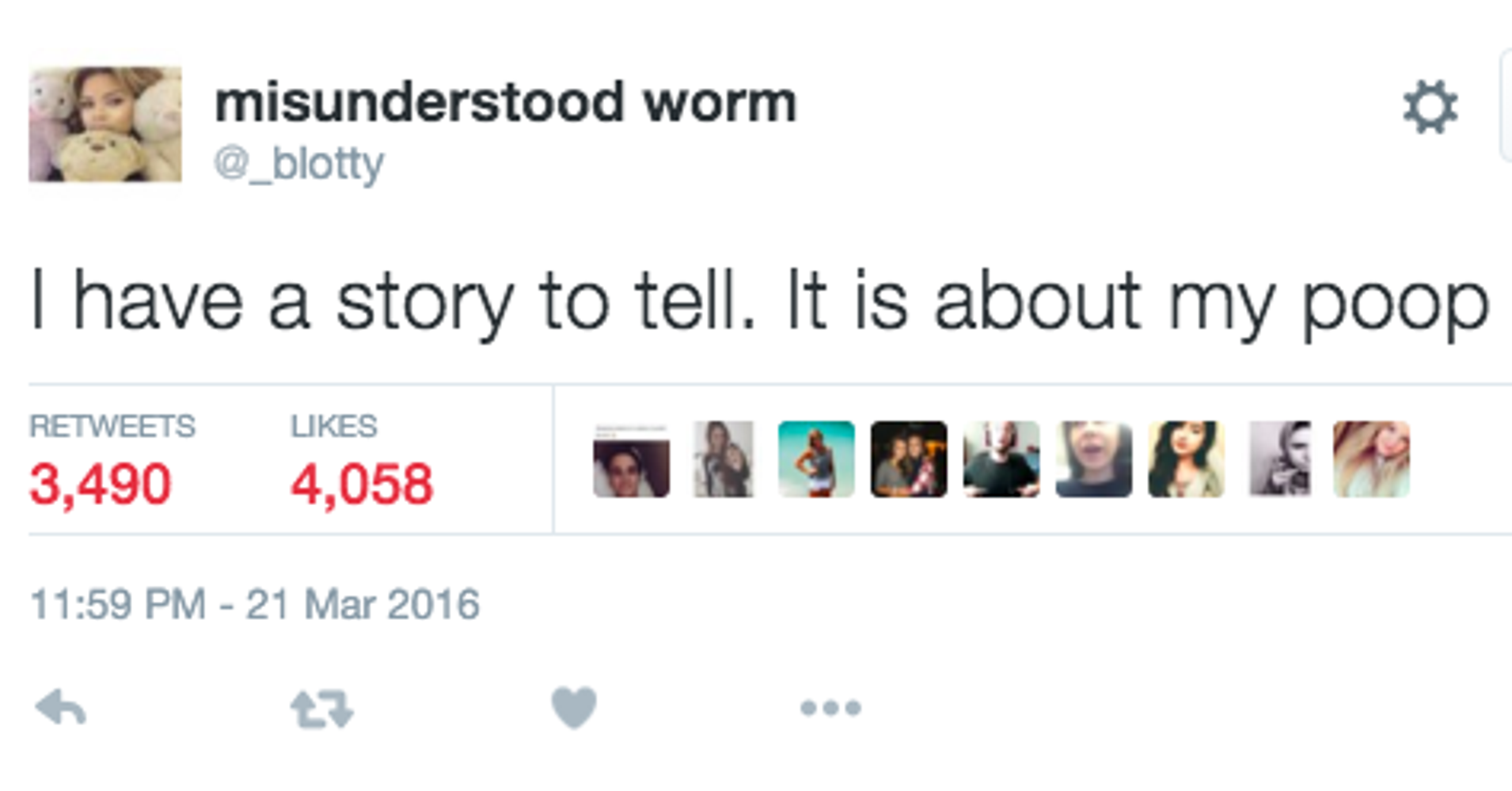 That is really the only response for a story that began circulating on Twitter Monday night from user misunderstood worm who tweets under the handle @_blotty.
It all started with a very candid disclaimer. 
Once up on a time, there was a girl who went on a date … 
Then she did what might seem like the stuff of legends (or nightmares). 
The Huffington Post reached out to misunderstood worm to get more information about the alleged fateful night.