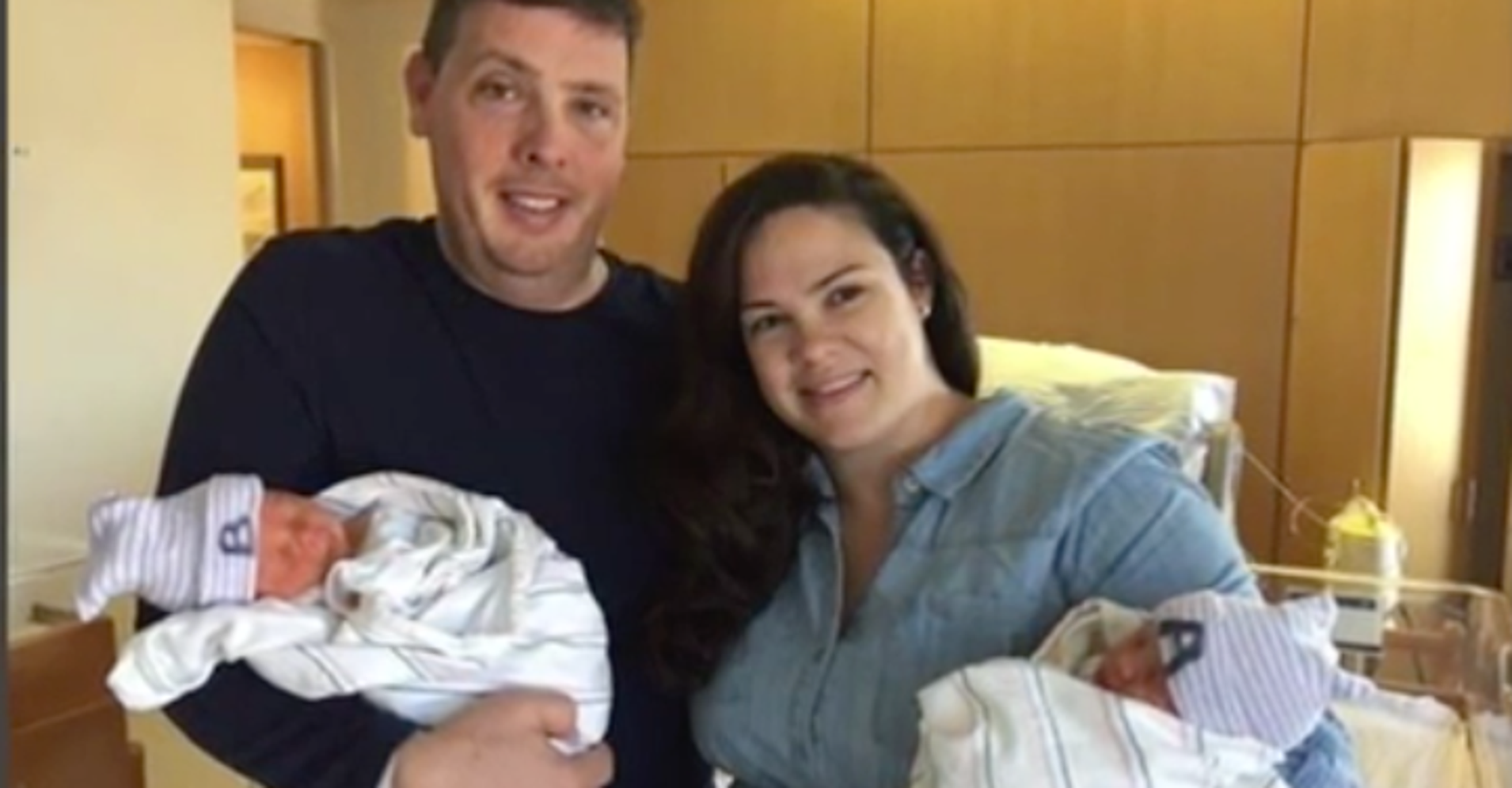 A twin boy in Hyannis, Massachusetts, has the rare distinction of being born before his brother while still being listed as younger.
Samuel Peterson was born at 1:39 a.m. Sunday, while his twin, Ronan, was born 31 minutes later.
This is where things get confusing.
Because Ronan was born after 2 a.m. ― and the official end of daylight saving time ― his official birth time is 1:10 a.m., 29 minutes earlier than his older brother Samuel.
The boy's father, Seth Peterson, a Massachusetts State Police trooper, said he's not surprised, according to a Facebook post made by Cape Cod Hospital, where the babies were born.
"I said earlier that night that [the boys] were either going to be born on two different days or the time change would come into play," he said.
Maternity nurse Deb Totten, who was present at the babies' births, said this was the first time she had seen this happen in over 40 years on the job.
Births like this are rare, but there was a similar case in 2007, when Peter Cirioli was born at 1:32 a.m., 34 minutes before sister Allison, whose birth time was officially listed as 1:06 a.m., according to WRAL.com.