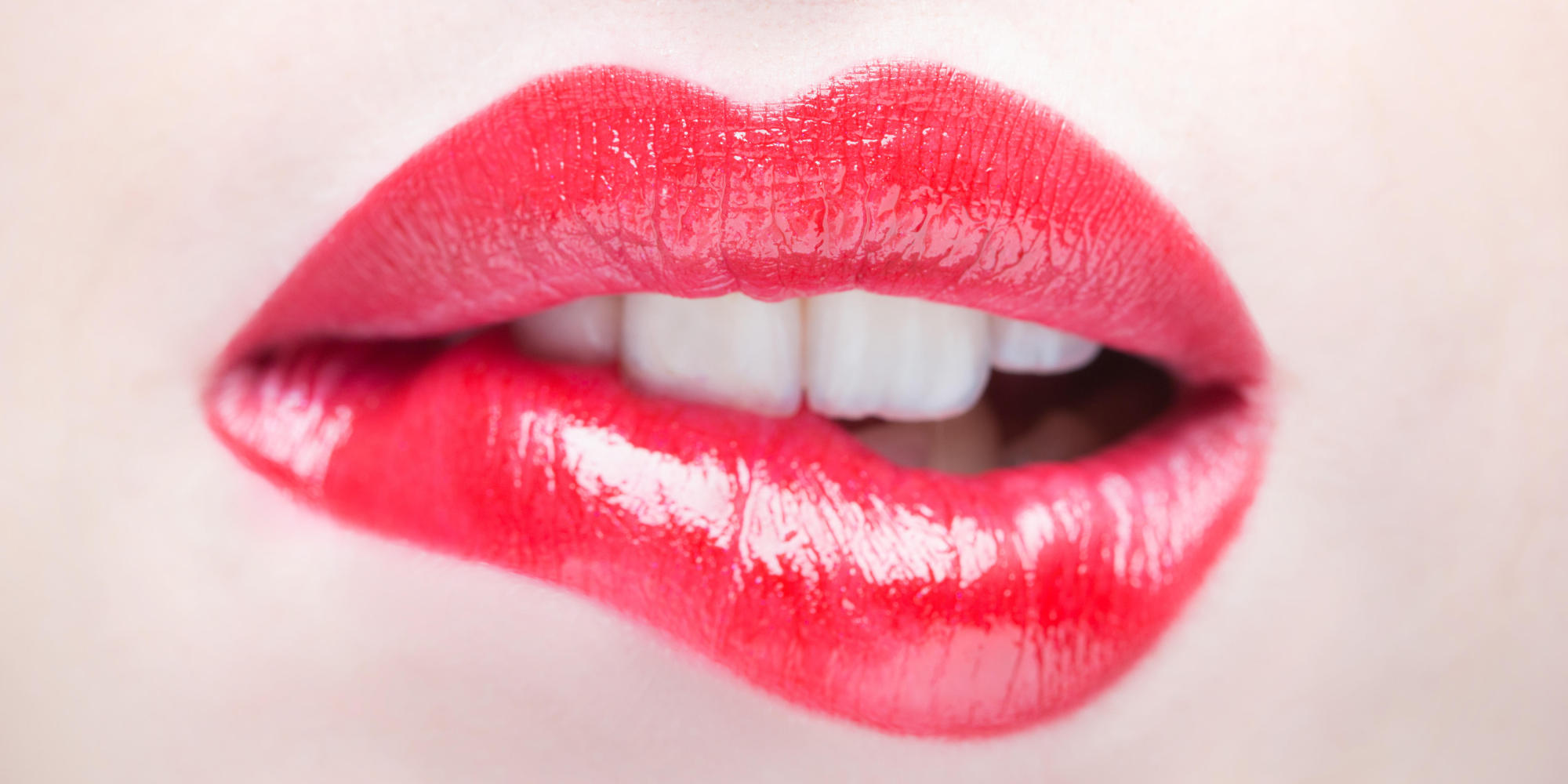 Her voice is full of panic and longing. "I want to be shameless" she cries. "I" the professional, "I" the parent, "I" the daughter, and "I" the secret slut. I'm unsure how to experience "want", as in desire. I have denied myself so much for so long. I'm no longer confident that I know what I want. I don't know how to trust myself. I want to be shameless. Yet without the scaffolding of shame, self doubt, second guessing and fear of failure, I don't know how "to be" . . . anything.
Still, the shame clings to me, like that little sliver of shrink wrap you just can't get off your hand and into the wastebasket. I want to be shameless, but some days it feels like shame is all I have. If I relinquished it, who would I be?"
She was not the first woman who had come to me for sexuality and self-image coaching, struggling against the confusion of society's multiple messages. Give into your desires. Be a good girl. Be sexy. Be chaste. You don't need a man. You are nothing without one. Be monogamous. Try polyamory, open marriage or the newest on the scene — monogamish. Then there is always cheating.
And it's all crazy making. What we are is fragmented and that is what we are conditioned to be. We are conditioned from the earliest of ages to successfully sever the core of our sexuality, that most basic of human behaviors, from the rest of our lives. As a result, many of us either spend the rest of our adult lives either trying to connect the dots back, or suffering. We are programmed to fear our desires, and to treat them as alien invaders of an other wise "normal life." We don't have a real language or real live people to even think about this in a rational context. What we do have is fetishized images.
Whether it's the vicarious thrill we secretly get when vampires on "True Blood" pull an unsuspecting victim's hair back, exposing their necks, before taking a long deep drink. Or "Fifty Shades of Grey", and a twenty-something gorgeous virgin submitting to a complex, wealthy older man with sadist leanings. And then there is the ubiquity of crop welding fashion models, and pubescent rock and roll queens. We can't look away, because inside of these images are held some of our deepest desires.
All of this simmers in the background of popular culture, while the gatekeepers of sexual information, education and the arbitrators of morales stand guard. What is often the reality of America's real relationship to sex only punches through the mainstream media wall when some big wig's libido gets outed. And then we are treated to talking heads giving a play-by-play or blow-by-blow analysis of why. And then there is the usual wrap-up. It's a disease, the offending bigwig goes into therapy and we can all breathe a sigh of relief. It's no wonder we are a country at war with sex.
Americans, generally speaking, want to be adventuresome when it comes to sex, but we lock it down in the privacy of our homes, living in the fear that if our true erotic nature was ever found out that our lives would come to a standstill. If people knew what we did, hidden behind closed doors or in our private sex societies and clubs (where confidentiality is sworn), we are sure that we would lose our jobs, be kicked out of the PTA, or worse still — publicly shamed.
You see, we only embrace fiction stories because we can't embrace reality. Even in this day and age we are allowed to express fascination with "Fifty Shades of Grey", but not the story of a real woman doing real things like reaching for her desire and fulfilling it, without destroying her marriage or sending her kids into long term therapy. We can't seem to get morning television to cover any real people trying to figure this out. It's impossible without it becoming a scandal.
The best that we can hope for is for real people to show up on "Strange Sex" on the Learning Channel. Isn't it fascinating that real life stories of real people trying to figure it out, gets labeled "strange sex". The farm couple going to sex clubs because they need someplace to feel safe. How do you feel safe with impulses that feel out of the box? It's the same question that keeps coming up over and over again.
We live in a place where we continually tell ourselves lies about sex, and all that leaves us with is shame, fear and anxiety. To consciously step out of that lying box to living a life of honesty and transparency is way scarier than the fun house at the amusement park. And it can mark us as an outcast.
I'm the living example of this. Sadly. Funnily. I wrote my experiences for a well-regarded, crunchy granola, can't get cleaner, publishing house. They saw exactly what I was tying to say — that I am an every woman in a normal life with two kids and a 30-year marriage, struggling with money and my mother. I am like everybody.
I just had the fatigue of keeping this bottled up, so I spilled. And I wasn't alone. I have thousands of people responding to me – thousands of like souls who struggled with exactly what I was struggling with. It was all about "How do I be this whole person? How do I stop telling myself lies about sex without derailing my whole life when society at large tells me that if you do, you will derail your whole life? How do we reconcile this contradiction when we celebrate the very thing we revel. How do I express this and simply be?"
I sat with a man over coffee the other day, and he was asking me about my story. What happened to me when I decided to first blog about and then write my memoir "Shameless: How I Ditched The Diet, Got Naked, Found True Pleasure and Somehow Got Home in Time to Cook Dinner." I gave him my back story, about how I was continually asked to chose between telling my story – or keeping my job, the shaming that was put on me because I didn't want to keep quiet, and how I was continually told by people in power that I would bring ruin to myself and where I worked if I was found out. He looked at me, with the color draining from his face, and said "This is my worst nightmare".
And it's not going to change, until the gatekeepers decide that real life stories of real life people who are simply trying to live without shame, and connect the dots of their sexuality into an integrated, whole life, are something everyone needs to hear about.
Let me be unequivocal: there is nothing politically correct or expected about sexuality. And it's not going away. There are real people out there who, just like me, are living rather mainstream lives in mainstream cities, living the stories that most folks devour if we call it fiction or make it about vampires. Because if it was "real" then what?
What if we could live sexually integrated lives? What if we could have all kinds of marriages and still be good people? What if our neighborhoods were made up of couples who were openly monogamous, monogamish, poly, or open? What if we knew that the Smiths like to play bondage games and that the Joneses enjoyed nude beaches? What if it all stopped being "Strange Sex?"
Well, I did it. And it feels great. Yes, I did have to regroup my career, and I even lost some beloved friends. At first it felt pretty damn scary. But I expanded my career, many of my friends stuck by me, and so did my family. I now have way more friends than I had before – and I am happy in a very deep and full-bodied way. I didn't leave my home or my husband and I still cook dinner. But I am sexually free in a way that I could never have imagined 10 years ago. And I can't help but want others to have this level of happiness in their own lives.
What if I could talk about my own sexual healing journey not just on the Dr. Laura Berman Show, but with the ladies on "The View?" Can we talk about women paying for sexual healing and having sexual agency? Can we talk about the explosion around sexuality in women after 50? It feels that we are living in a time where there is a full frontal assault on sexuality in our country, and at the same time we are wanting to know more and more about it. And it is creating a level of anxiety, fear and confusion in the lives of every day people that is preventing them from finding peace and finding happiness in their own skins, in their own lives, just as they are.
We surgically alter our bodies, stay in loveless marriages or leave the vital ones because we don't know who we are, let alone what we want. We simply feel dissatisfied, unhappy, restless, and raw.
I know what is to finally become an integrated woman and live to my full potential. I want that for all people. We've got the science. We've got the social theory and the countless talking heads. We've got the porn, the novels and the cable television series. We've got everything except real live people who we are allowed to see as normal instead of framing them inside of labels such as "Strange Sex." You know what I mean? People like me, Size 14 and shops at Chico's. I'm that woman. What about you?
Earlier on Huff/Post50:
PHOTO GALLERY
5 Ways Post50s Can Improve Their Sex Life