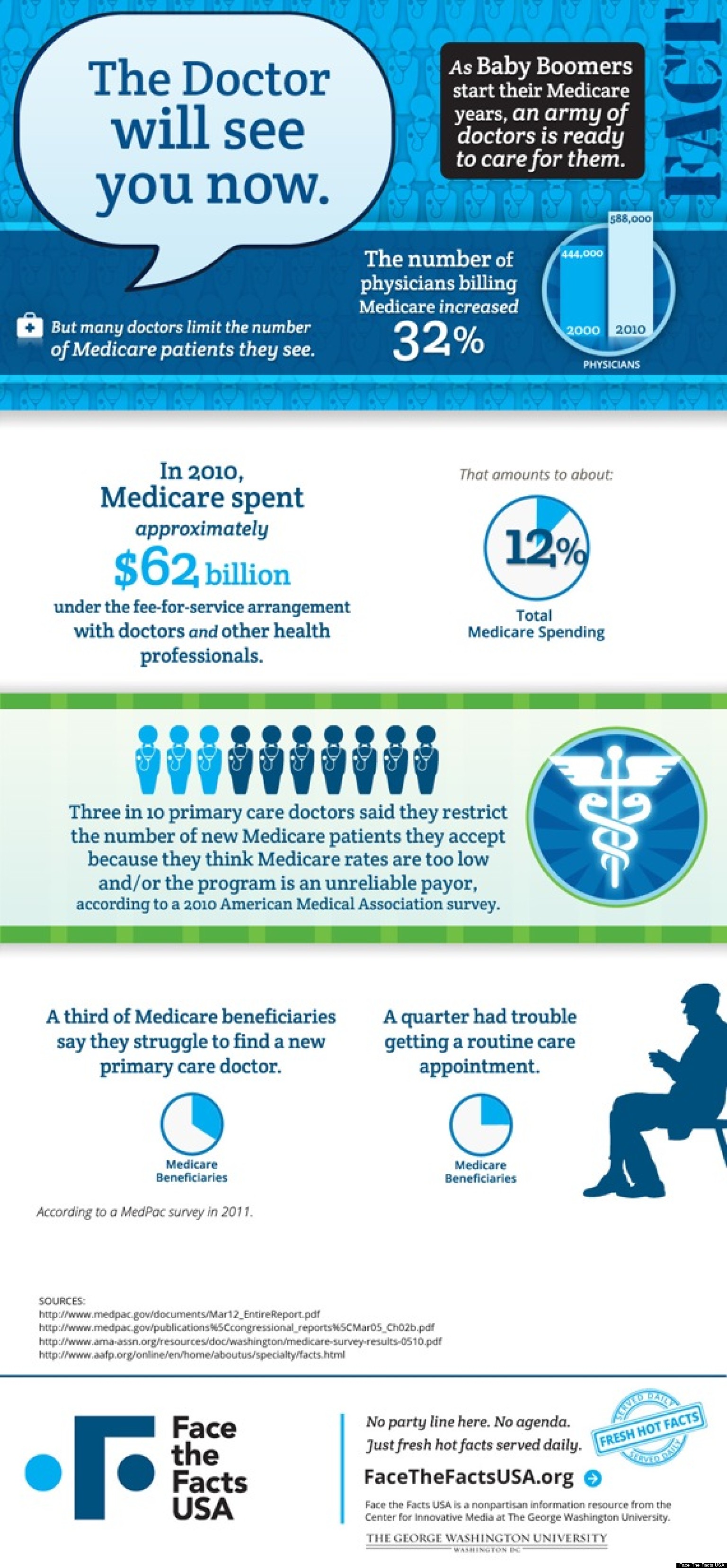 There are more Medicare doctors, but more of them are limiting their access to Medicare patients. The number of doctors billing Medicare rose 32 percent between 2000 and 2010, but three out of ten say they restrict the number of Medicare patients they see – because reimbursement rates are too low, the program is an unreliable payor, or both.
So how many Medicare beneficiaries say they have trouble finding care? Today's full-size infographic has the story.
Face the Facts USA is a project of The George Washington University's School of Media and Public Affairs. Would you like the "Fact of the Day" beamed straight to your email inbox? Sign up here. For more fun stuff, follow them on Twitter @FaceFactsUSA, or like them on Facebook.