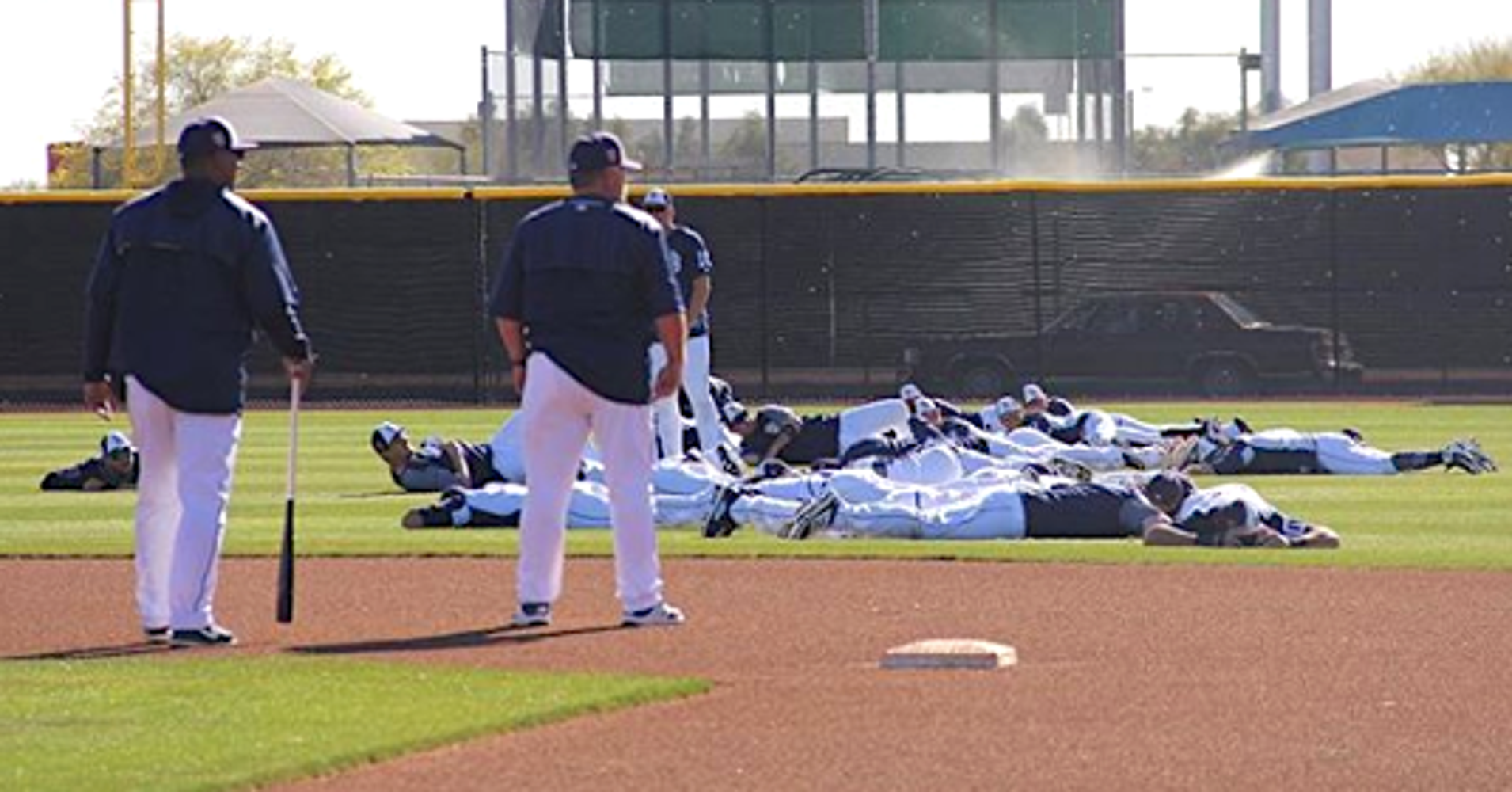 The buzz at the San Diego Padres' training camp on Monday wasn't about the team's hopes for the coming baseball season.
It was the bees invading the team's Peoria, Arizona, facility and forcing the players to hit the ground.
This was "The Swarm" sequel for the Padres. Players last year had to take cover, along with their Spring Training game opponent, the Colorado Rockies, during another bee flyby.
USA Today noted that bee swarms are common in Arizona at this time of year, and many of them involve aggressive Africanized honeybees.
Looks like the players have the drill down. 
Fans took a few swings at the uproar.