OMG we FINISHED our living room! In this episode we reveal our chairs after having them reupholstered, fill in our book shelves, and DIY some paper mâchéd animal heads with gold and copper leaf. We absolutely adore the results, what do you think? Comment and let us know!
To watch past OMG We Bought A House episodes, click here.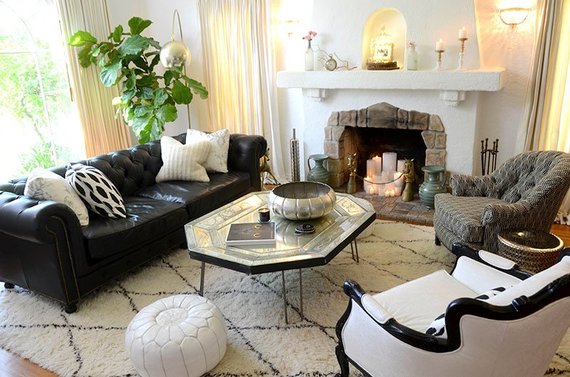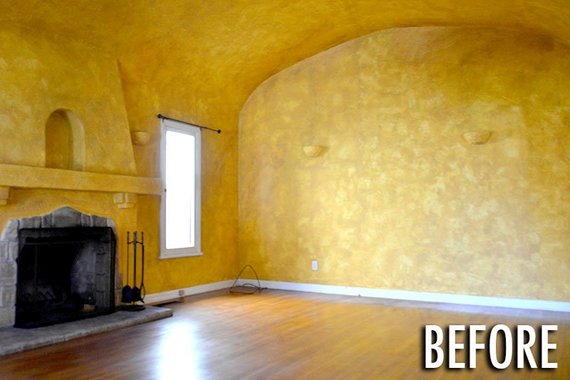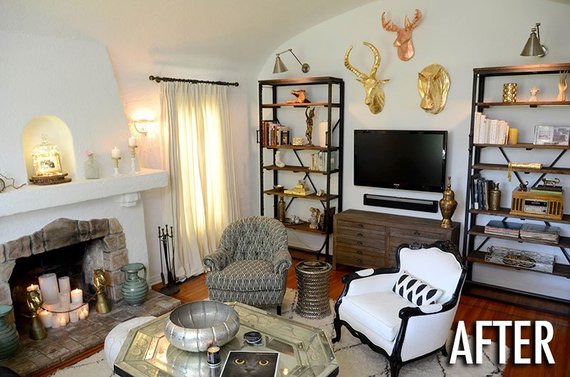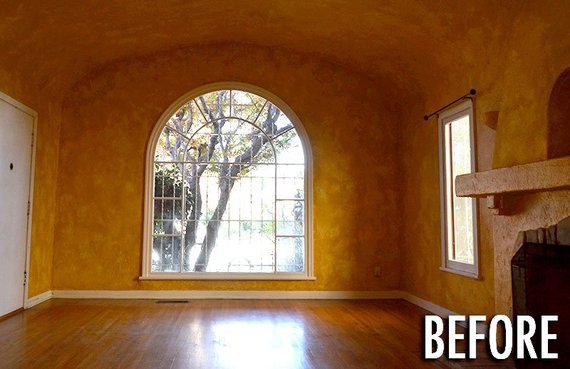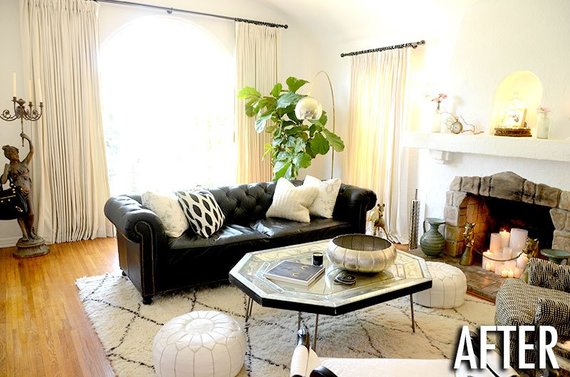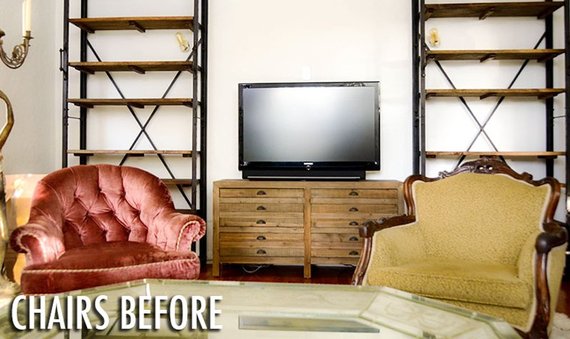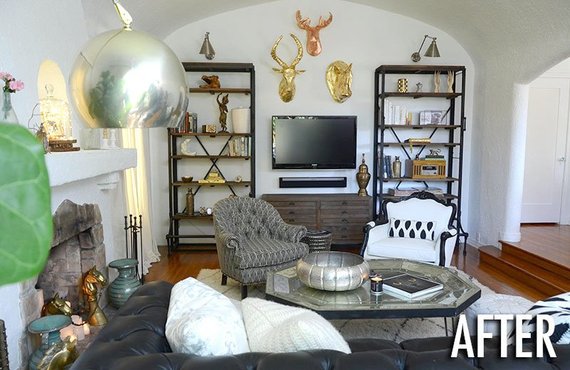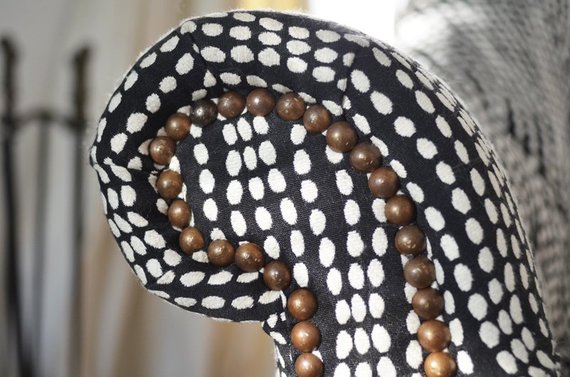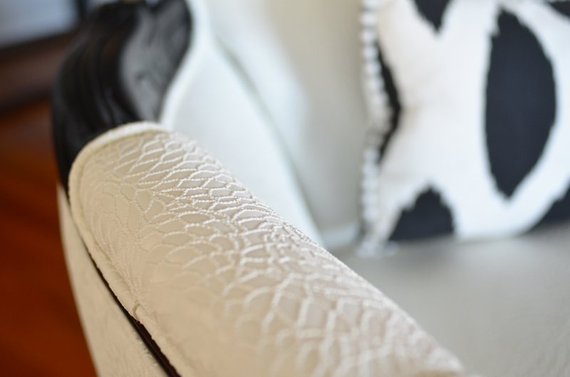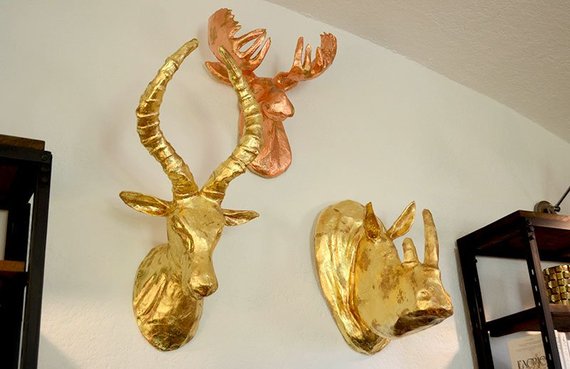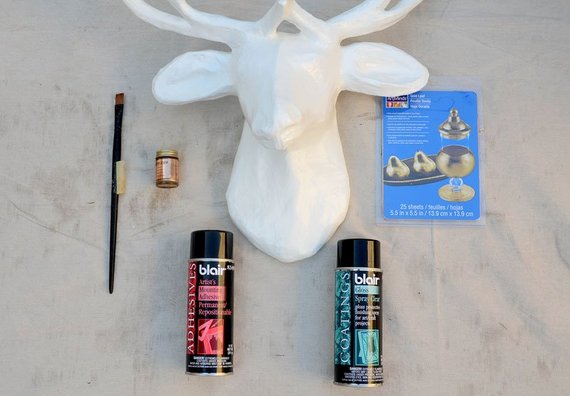 Prep It:
-paper mâchéd animal head (We ordered ours online from West Elm)
-spray mount adhesive
-gold leaf sheets (I didn't use real gold because it's expensive, but there is always that option too!)
-protective finishing spray
-paint on gold leaf
-a soft bristled paint brush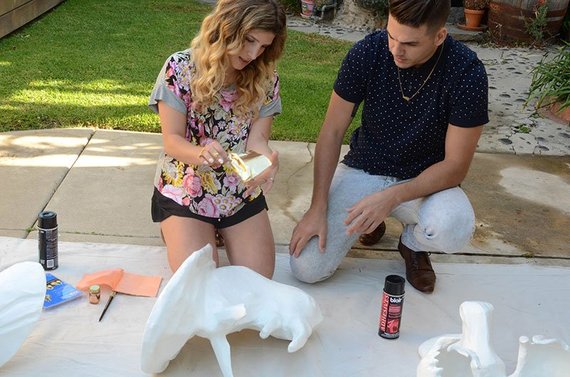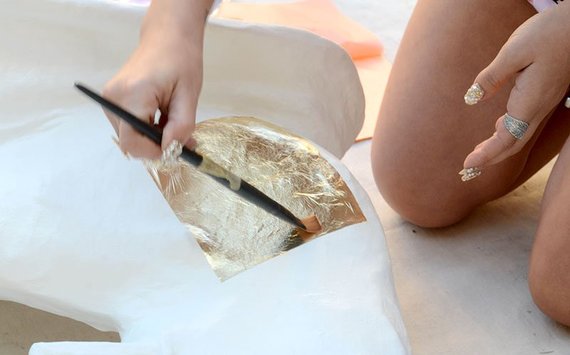 Do It!:
1. Spray the adhesive onto your animal head in small portions and carefully drape the gold leaf over it. Use the paint brush to softly dab the gold leaf into the crevices of the animal to make sure every detail of the animal is revealed.
2. Repeat the first two steps until the animal head is covered – don't worry if the gold sheets rip a little, you can fill it in with another piece of the liquid leaf.
3. Optional: Go over any tears or gaps in the gold leaf with the paint-on gold leaf to give your animals more definition and a tarnished, more antique look.
4. Let dry and spray your now gold casted (looking) animal head with the protective finishing spray and let dry – this will help seal the leaf and also prevent further tarnishing.
5. Mount on your wall and enjoy!