Episode 7 in our series brings us to the living room! A room where we, well, do most of our living! In episode 4 we decorated the mantle, but now it's time to take on the rest of the room. We decided on a nice black leather sofa for our couch and got two vintage arm chairs from a thrift store. We love the design of the chairs but have decided on reupholstering them. So, in this episode we look at some swatches, get our furniture moved in, do the simplest OMG DIY yet and start thinking about ideas for part two! Stay tuned!
To watch past OMG We Bought A House episodes, click here.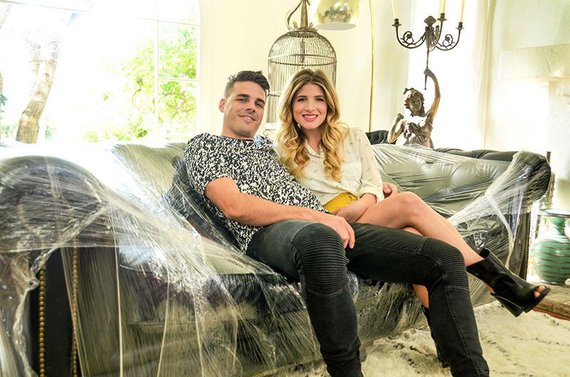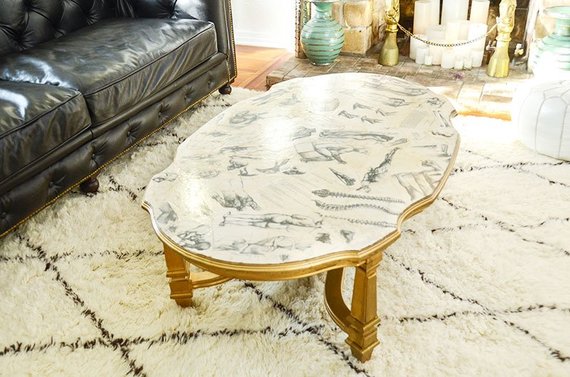 Our old coffee table was just too small for the space.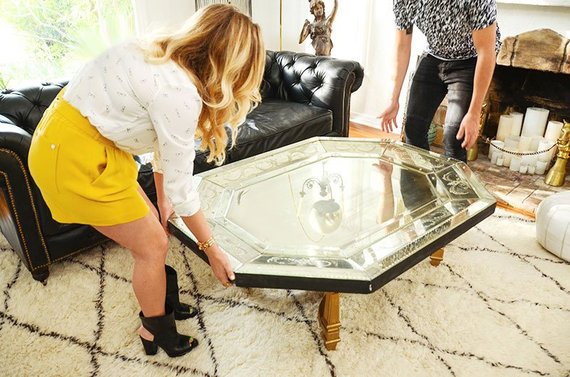 Add a mirror for a larger table top, and BAM a DIY coffee table!