OMG It's Episode 6! If you missed Episode 5, here it is.
In Episode 6 we have transformed our plain-jane kitchen into a gem. Our Kitties used to have to poo out in the open, but not anymore. We installed a little cat door into our laundry room door, so that the kitties can now use the bathroom in peace! I discuss some decorating tricks when dealing with clear cabinets and some entertaining tips. What would an OMG be without a DIY? Joey and I bought new silverware so decided to use our old silverware for an art piece. What do you guys think?! Comment and let us know.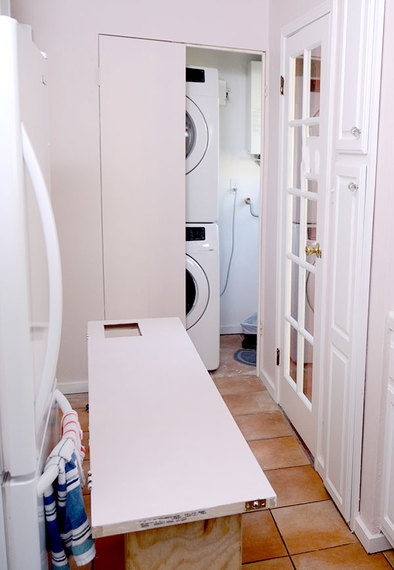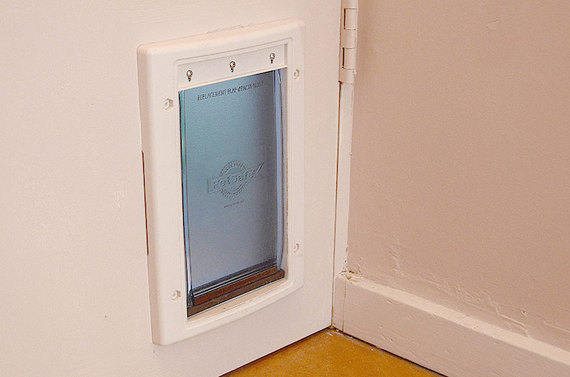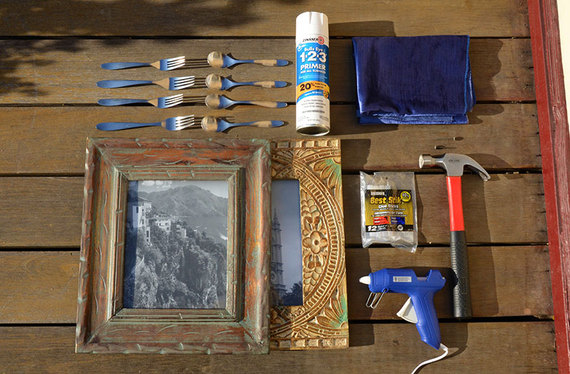 Prep It:
old silverware
frames
hot glue gun and extra strength hot glue sticks
hammer
nails
decorative fabric
spray paint/primer in the color of your choice, I chose to use spray paint primer because I wanted a matte white color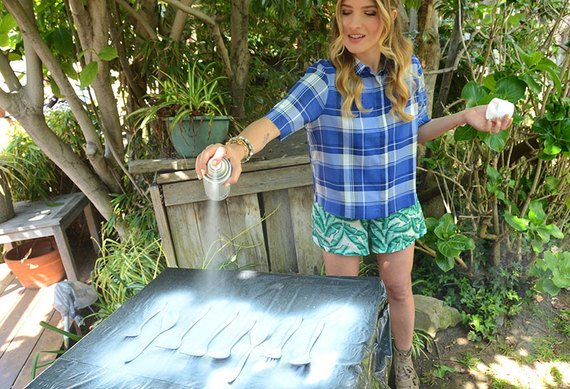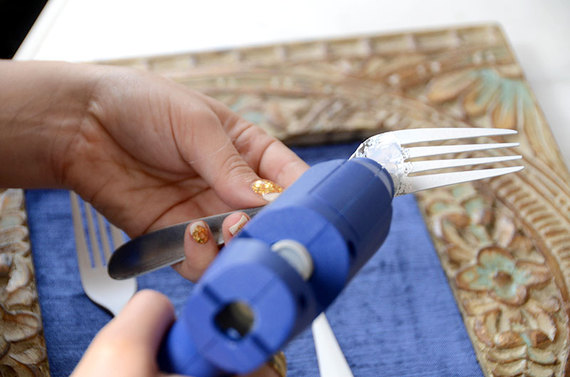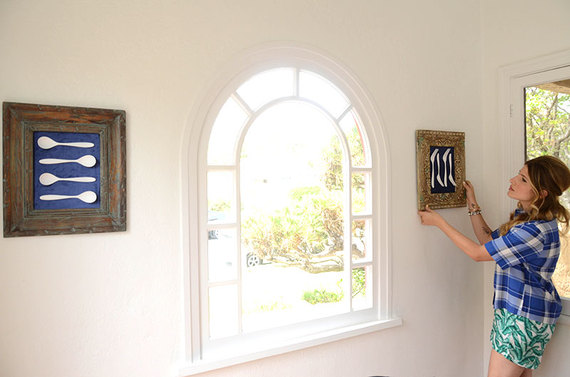 Do It!:
Spray paint your silverware and let it dry.
Remove the glass from your frames and hot glue fabric to the backings of the frames – this will be the background for your painted silverware.
Hot glue your newly painted silverware into the fabric in whatever arrangment you like.
Hang your new art with a nail and enjoy!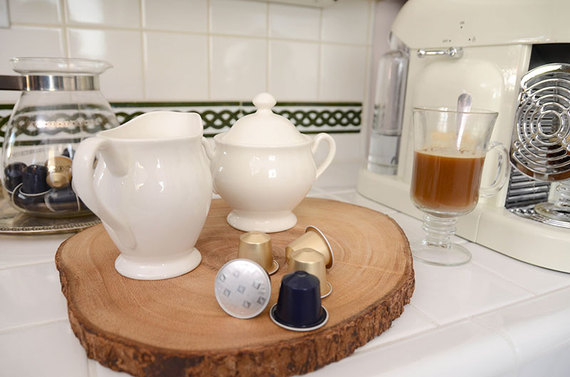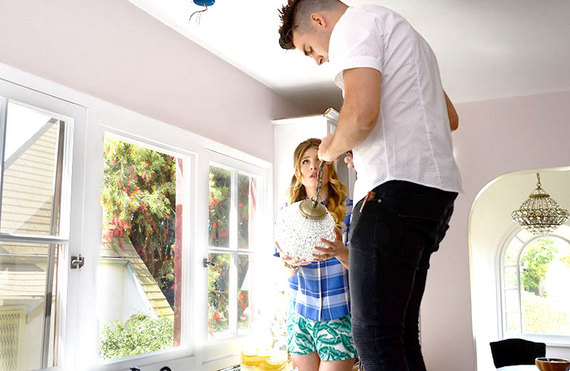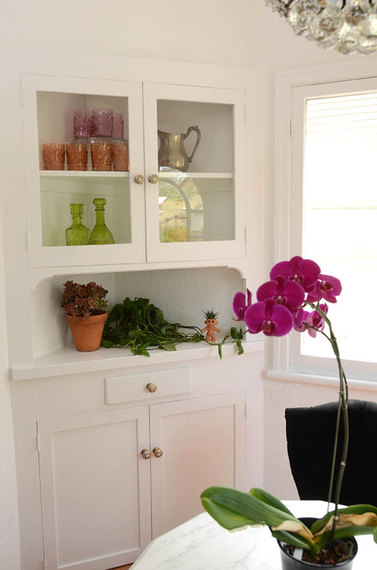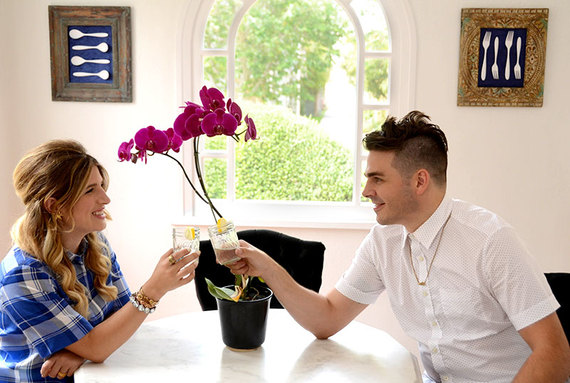 Cheers!