Our dining room is officially finished, and we could not be more excited to reveal the finished product. From our magical moon-surface-inspired ceiling to our vintage marquee sign, this room has the perfect eclectic and chic vibe that Joey and I adore. Our solid wood dining table, midcentury modern chairs, glitter gum ball machine, and over dyed persian rug all have their own pops of character yet compliment each other so well. We hope you like the results as much as we do. What do you think about our junkyard finds from episode 10 now that they are all cleaned up? Comment and let us know.
To watch past OMG We Bought A House episodes, click here.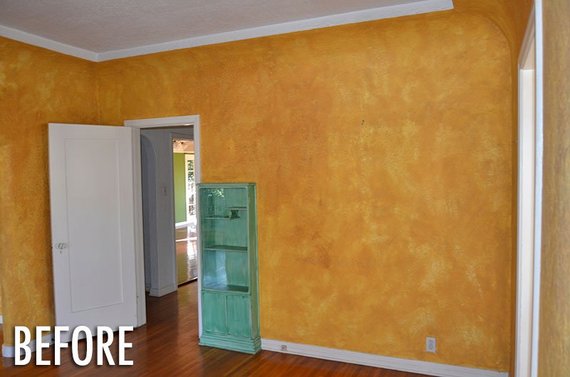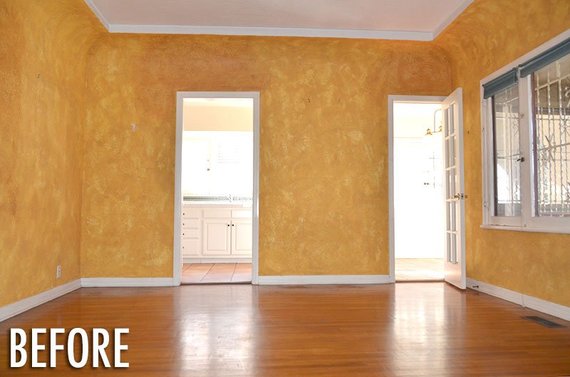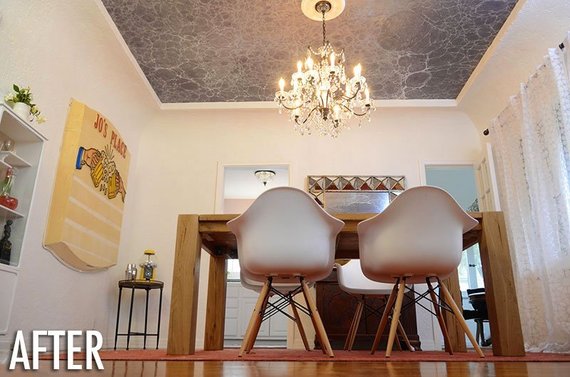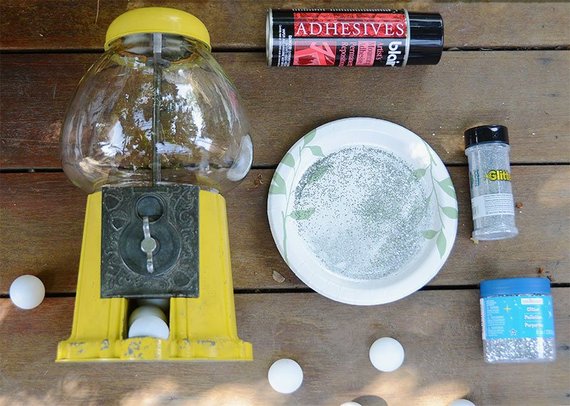 DIY Glitter Gumballs: I love these glittery ping pong balls to put inside a vintage gumball machine. I plan to hand them to friends as parting gifts….who doesn't like sparkly balls!
Prep It:
-gumball machine
-ping pong balls
-glitter
-paper plate
-spray adhesive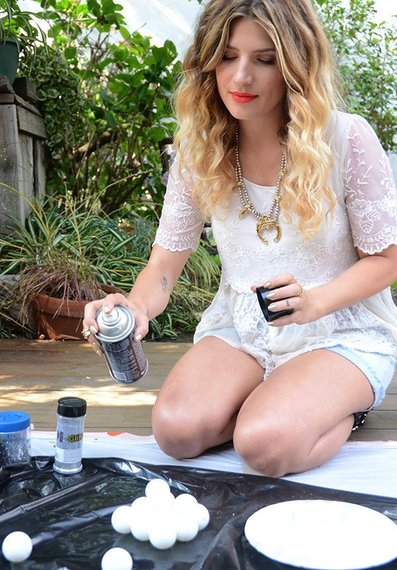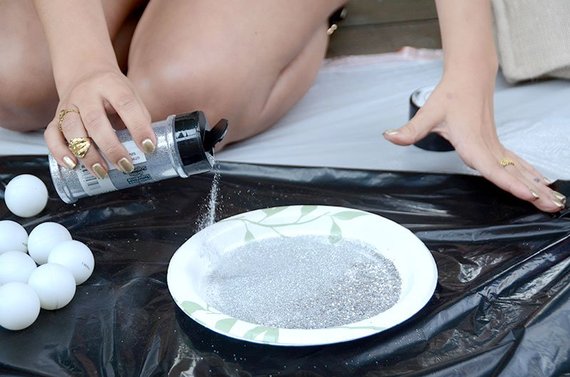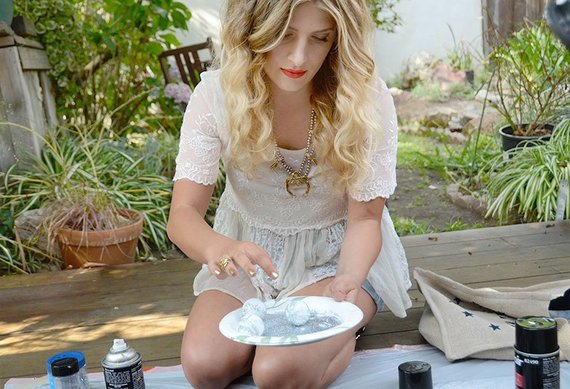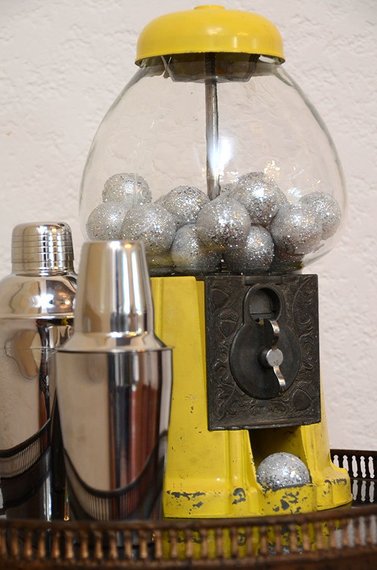 Do It!:
-Sprinkle glitter on your paper plate.
-Spray your ping pong balls (it works best doing around 3 at a time) with the spray adhesive till they are completely covered.
-Let dry and carefully place your sparkly gumballs into your gumball machine.