The average female retiree on Social Security gets a monthly benefit $300 smaller than the average male retiree. Because retirement benefits are tied to average lifetime earnings, and women have tended to earn less than men, the average monthly Social Security retirement benefit is $1,023 for women, $1,323 for men. The difference — $300 – is about what the average American household spends on groceries per month.
Women accounted for 56 percent of Social Security beneficiaries in 2010.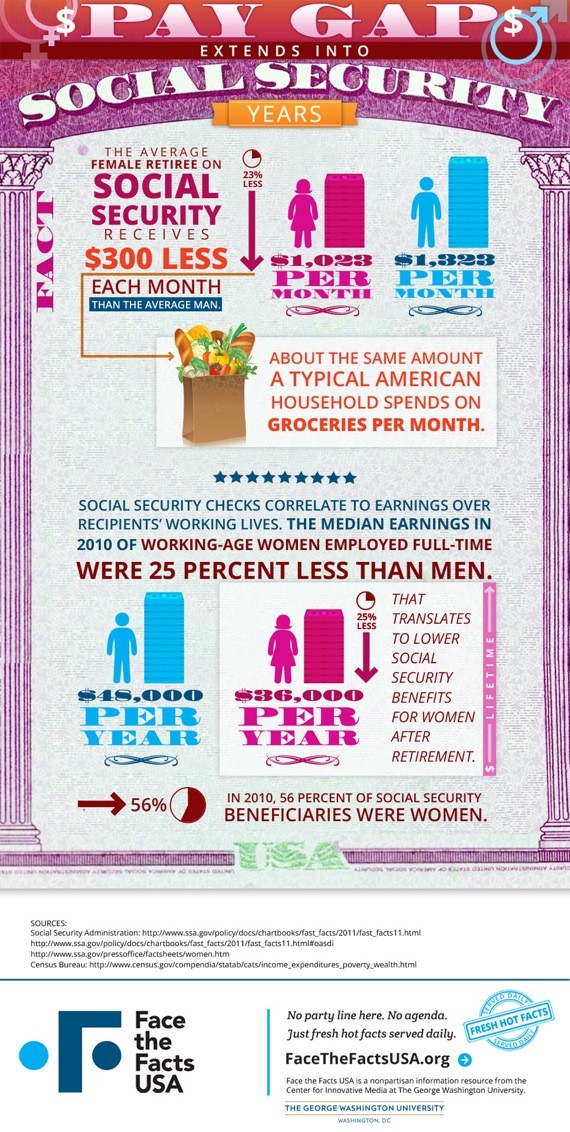 Face the Facts USA is a project of The George Washington University's School of Media and Public Affairs. Would you like the "Fact of the Day" beamed straight to your email inbox? Sign up here. For more fun stuff, follow them on Twitter @FaceFactsUSA, or like them on Facebook.