It's been a big week. Prince Harry and Meghan Markle announced their engagement. North Korea tested a ballistic missile with a range that could reach Washington, D.C. Former Trump national security adviser Michael Flynn pleaded guilty to lying to the FBI.
As journalists were busy reporting the news, the media world witnessed a major news cycle of its own.
Three outlets experienced major cuts to their work forces, while three other media organizations fired prominent staff members amid allegations of sexual misconduct.
While the effects of the layoffs and firings will continue to unfold, here's a look at what happened.
Hundreds Laid Off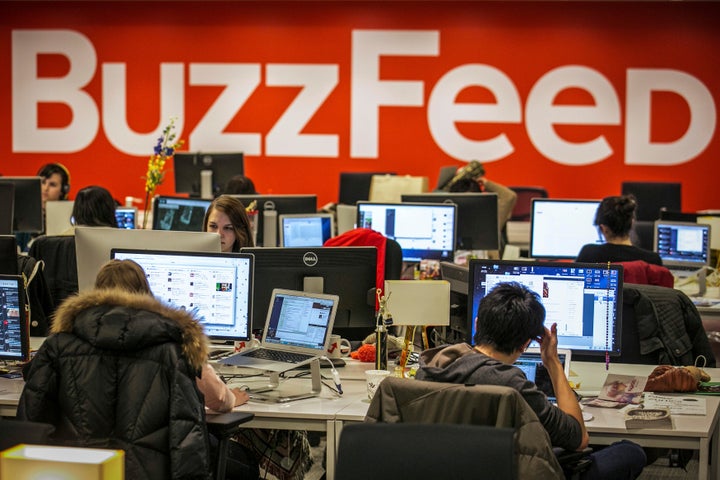 Layoffs at BuzzFeed, LA Weekly and ESPN left hundreds out of work.
BuzzFeed announced Wednesday that the company was laying off roughly 100 U.S. employees ― a cut it said affected about 8 percent of the staff.
The outlet also said its British division would be restructuring and experiencing over 20 layoffs in editorial and business departments.
"As our strategy evolves, we need to evolve our organization, too — particularly our Business team, which was built to support direct sold advertising but will need to bring in different, more diverse expertise to support these new lines of business," BuzzFeed CEO Jonah Peretti said in an email to staff. "Unfortunately, this means we have to say goodbye to some talented colleagues whose work has helped us tremendously."
ESPN also let go a significant portion of its workforce. The sports broadcasting giant announced Wednesday that it was laying off 150 people, or roughly 2 percent of its employees, The New York Times reported.
This week's news follows about 100 ESPN layoffs in April, including several prominent on-air personalities.
In a Wednesday memo, ESPN Inc. President John Skipper said: "The majority of the jobs eliminated are in studio production, digital content, and technology, and they generally reflect decisions to do less in certain instances and redirect resources."
LA Weekly, a Los Angeles-based news organization in operation for about 40 years, experienced severe cuts after its purchase by an anonymous buyer.
A secretive company called "Semanal LLC" closed on the sale Wednesday and promptly laid off nine of the 13 editorial staff members. Andy Hermann, among those laid off Wednesday, wrote in a post on Twitter: "Good journalism can't happen when the people financing it won't reveal their identities or agenda."
Media Personalities Fired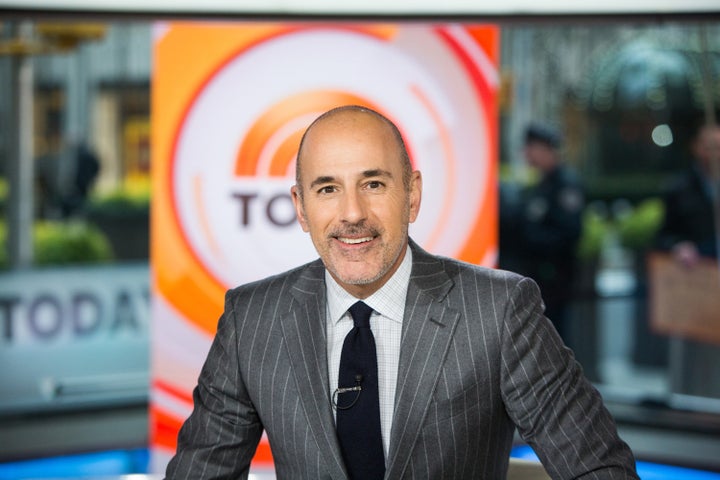 Three prominent men in media lost their jobs over allegations of misconduct in the span of one day.
On Wednesday, NBC fired longtime "Today" host Matt Lauer amid reports that he had sexually harassed or assaulted multiple women.
Variety reported after a two-month investigation that the "Today" host once gave a colleague a sex toy with an explicit note as a gift. Lauer also allegedly showed his penis to a female employee in his NBC office, which reportedly included a button under his desk that "allowed him to lock his door from the inside without getting up." 
An unnamed former employee told The New York Times that in 2001 Lauer summoned her to his office and sexually assaulted her.
Lauer issued an apology with some caveats on Thursday. "There are no words to express my sorrow and regret for the pain I have caused others by words and actions," he said in a statement, read on air by his former co-host Savannah Guthrie. "To the people I have hurt, I am truly sorry."
He added, "some of what is being said about me is untrue or mischaracterized, but there is enough truth in these stories to make me feel embarrassed and ashamed."
Shortly after Lauer's firing came to light, Garrison Keillor, longtime host of the syndicated public radio variety show "A Prairie Home Companion," announced he'd been fired from Minnesota Public Radio over allegations of "inappropriate behavior." 
Keillor, who retired from "A Prairie Home Companion" in 2016 but continued producing "The Writer's Almanac" for syndication, described his version to the Star Tribune. He said the accusation stemmed from an incident in which he accidentally put his hand on a woman's bare back.
"I meant to pat her back after she told me about her unhappiness and her shirt was open and my hand went up it about six inches. She recoiled. I apologized," he said.
"If I had a dollar for every woman who asked to take a selfie with me and who slipped an arm around me and let it drift down below the beltline, I'd have at least a hundred dollars," Keillor, 75, added. "So this is poetic irony of a high order. But I'm just fine. I had a good long run and am grateful for it and for everything else."
In an email to MPR's news boss, Keillor called outrage over the allegations of sexual harassment against Sen. Al Franken (D-Minn.) "an absurdity" and claimed "the country is in the grip of a mania."
CNN also confirmed Wednesday that it had fired senior producer Teddy Davis, who worked on Jake Tapper's Sunday morning news show, after three women complained about Davis' behavior.
In a statement to news outlets, CNN said: "A comprehensive investigation was conducted as soon as this matter was brought to our attention. The behavior attributed to Mr. Davis does not align with the standards and values of CNN and Mr. Davis is no longer with the company."
The network did not elaborate on the nature of the complaints.
Tapper also tweeted to confirm the news, stating, "Workplaces need to be safe and I am fully supportive of CNN's action."