While walking along a street in the English town of Leamington Spa last week, a university student named Hugh Osborn stumbled upon a heartbreaking scene. There, on the sidewalk, was an open package of chocolate-covered Digestives — the cookies strewn across the ground in a sad heap.
"I first saw them at around 10 p.m. and felt the twinge of sympathy natural for such a horrible scene," Osborn, who attends the University of Warwick, told The Independent.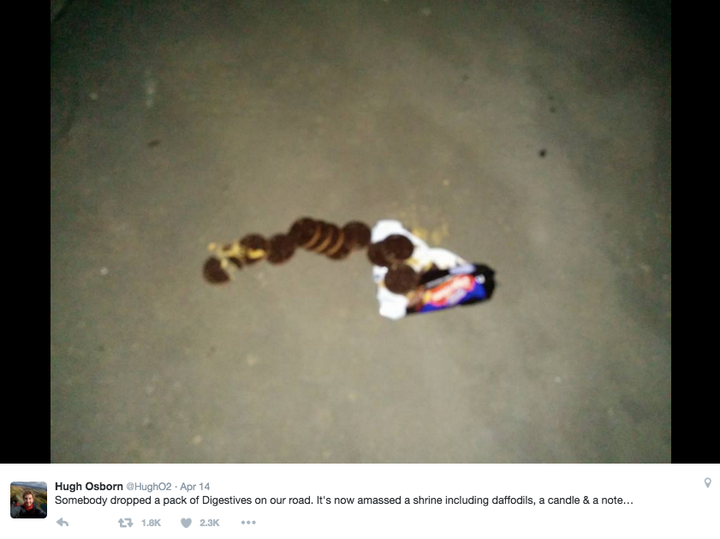 The next day, Osborn learned something surprising: he wasn't the only one moved by the pathetic pile of food.
"My flatmate said that daffodils and a candle had appeared next to the biscuits, and that a shrine was developing," said Osborn. He started photographing the biscuit tributes and posting them on Twitter: 
Soon, news of the cookie commemoration began to spread: 
Eventually, the woman who first dropped the roll of cookies stepped forward, admitting her crime:
The original shrine-makers also went public:
According to Osborn, the shrine has since disappeared. But it likely won't be the last time he'll cross paths with a crumbly confection.
"Biscuit welfare is an issue close to my heart," he told The Independent.