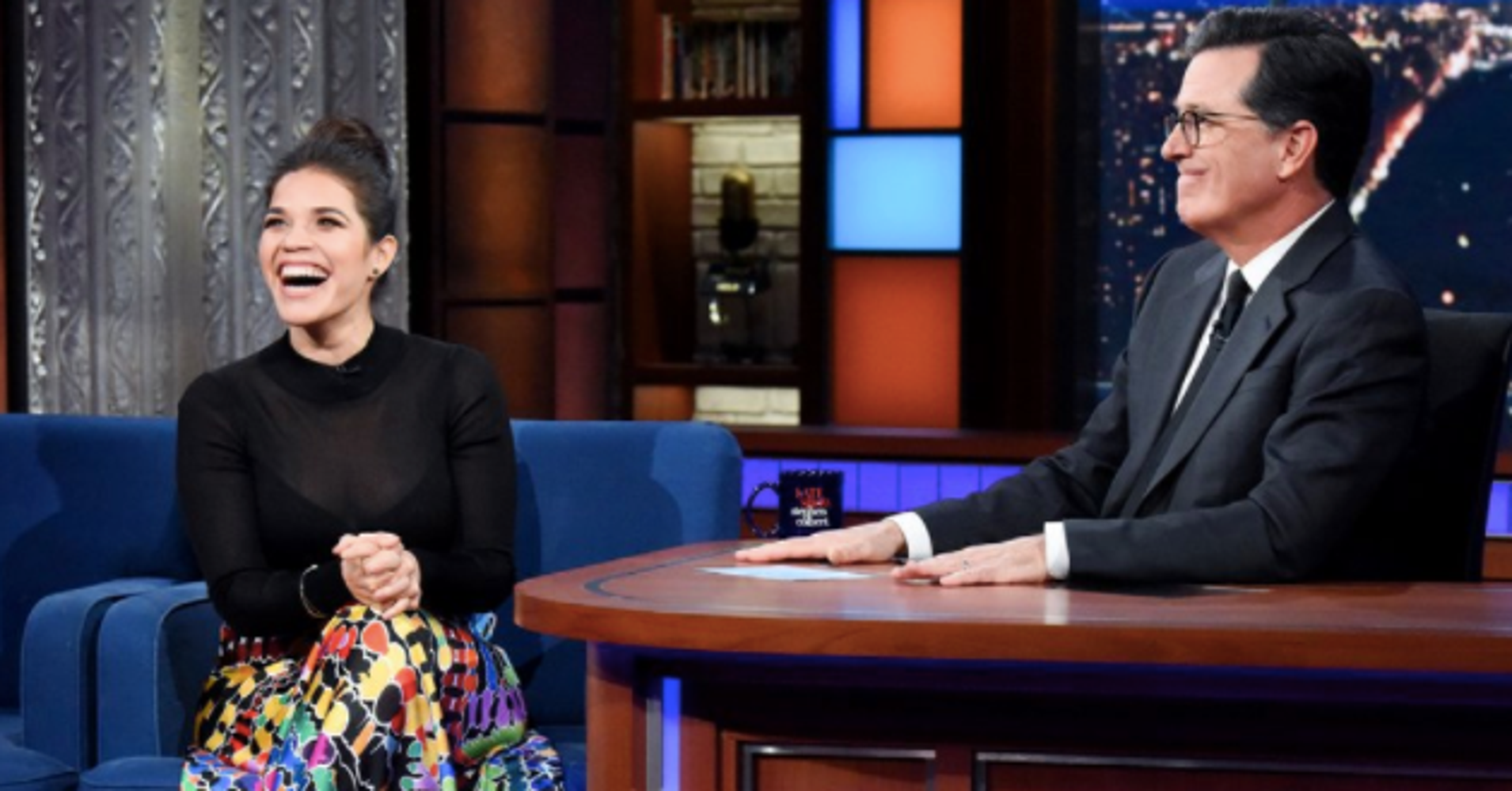 America Ferrera has yet to reveal any possible names for her future child, but there's at least one that's already out of the running. 
The "Superstore" actress stopped by the "The Late Show" on Wednesday, just days after she and husband Ryan Piers Williams announced on New Year's Eve that they were expecting their first child. During the interview, host Stephen Colbert asked Ferrera whether she'd consider naming her baby "after a land mass or an idea" like she was. 
"I'm going to go with no," Ferrera said in response. "I love my name now, but growing up with the name America is not easy. I don't want to put that on my child because I know what that feels like, so I'm going to go with something that is more a name."
Colbert also asked the actress about the recent reunion of "The Sisterhood of the Traveling Pants" cast, showing the audience the photo Ferrera posted on Tuesday of Alexis Bledel, Blake Lively and Amber Tamblyn touching the star's pregnant belly on a couch.
The host had just one question about the famed jeans, which Ferrara said that Lively was wearing in the photo: "Would the traveling pants fit you through all nine months of your pregnancy?" 
"Do you know what magic means, Stephen?" Ferrera answered. "Yes, they're magic, they would fit me all times."