One reason for our sluggish recovery from the recession is what Americans are doing with their money: paying off old debt. Total American household debt is 17.5 percent lower than when the market crash occurred in 2008. From 2007 to 2010, the percentage of US households owing some kind of debt fell from 77 to 75 percent. Total households debt in this country now stands at $11.38 trillion. At its peak in 2008, it totaled $13.8 trillion.
To see what that means to the average household – and what types of debt we're running – check out today's infographic, then comment below. In an economy driven by consumer spending, is this trend good or bad?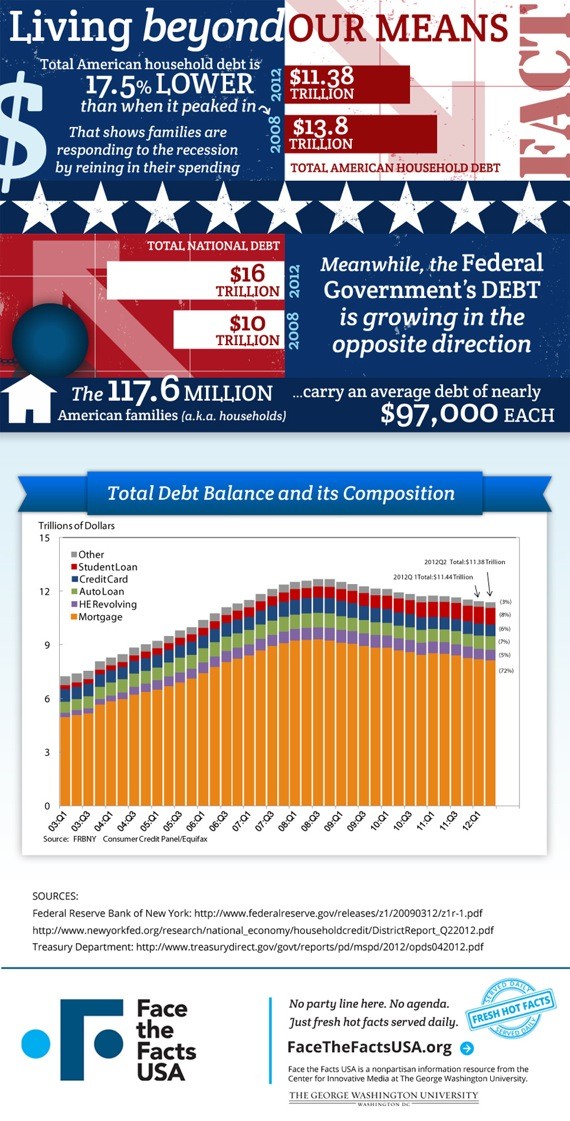 Face the Facts USA is a project of The George Washington University's School of Media and Public Affairs. Would you like the "Fact of the Day" beamed straight to your email inbox? Sign up here. For more fun stuff, follow them on Twitter @FaceFactsUSA, or like them on Facebook.